Partners, Supporters & Exhibitors
Pathway
Pathway is a charity working to improve healthcare for socially excluded people with complex needs.
We create multi-disciplinary teams of health and social care professionals within the NHS, to support patients facing multi-morbidity - a combination of physical health problems, mental health problems and substance use issues, coupled with social exclusions such as homelessness, insecure immigration status or involvement in the sex industry.
Pathway teams have been adopted in 11 facilities across England, supporting thousands of patients every year.
The Faculty for Homeless and Inclusion Health
The Faculty for Homeless and Inclusion Health is an inclusive membership organisation for people involved in health care for excluded groups, such as Homeless people, gypsies and travellers, vulnerable migrants and people involved in the sex industry.
Membership is open to nurses, doctors, medical professionals, social workers, public health experts, health advocates and support workers, commissioners, researchers and people with lived experience of exclusion.
Membership of the Faculty is currently free, and offers
Email updates on the latest developments in inclusion health
Networking and professional support
Job opportunities in inclusion health
Access to low cost CPD and training opportunities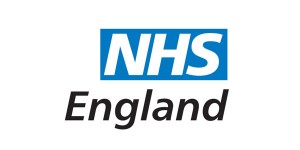 The Queen's Nursing Institute
Community nursing charity The Queen's Nursing Institute co-ordinates the Homeless Health Network – a group of over 1200 people with an interest in developing better health and nursing care across the UK for people:
• experiencing homelessness
• seeking asylum/ refugee status
• working as sex workers
• from Gypsy or Traveller communities
The network is open to all who share its aims and includes people with lived experience of homelessness, nursing students, nurses, health visitors, midwives, academics, public health, GPs, podiatrists, dentists, housing and voluntary sector professionals and senior leaders from across the country and is a great resource for sharing experience and expertise.
Free membership includes:
• An informative e-journal Homeless Health News
• Learning, networking and professional development events
• Learning resources and guidance
• Discount on Homeless and Inclusion Health 2016

Homeless Link
Homeless Link is the national charity supporting organisations working directly with homeless people in England, representing the homelessness sector among local, regional and national government. As the national hub for information and debate on homelessness, Homeless Link seeks to make services for homeless people better and to advocate policy change that will end homelessness in England.
Find out more here: http://www.homeless.org.uk/
---